United Way for Clinton County awarded the Frankfort Police Department $9,732 to have a Critical Incident Stress Management training in December. The Frankfort Police Department will partner with Center Township, Healthy Communities and United Way for Clinton County.  The funding comes from the second round of COVID-19 funding provided to United Way for Clinton County by Indiana United Way and the Lilly Endowment Fund.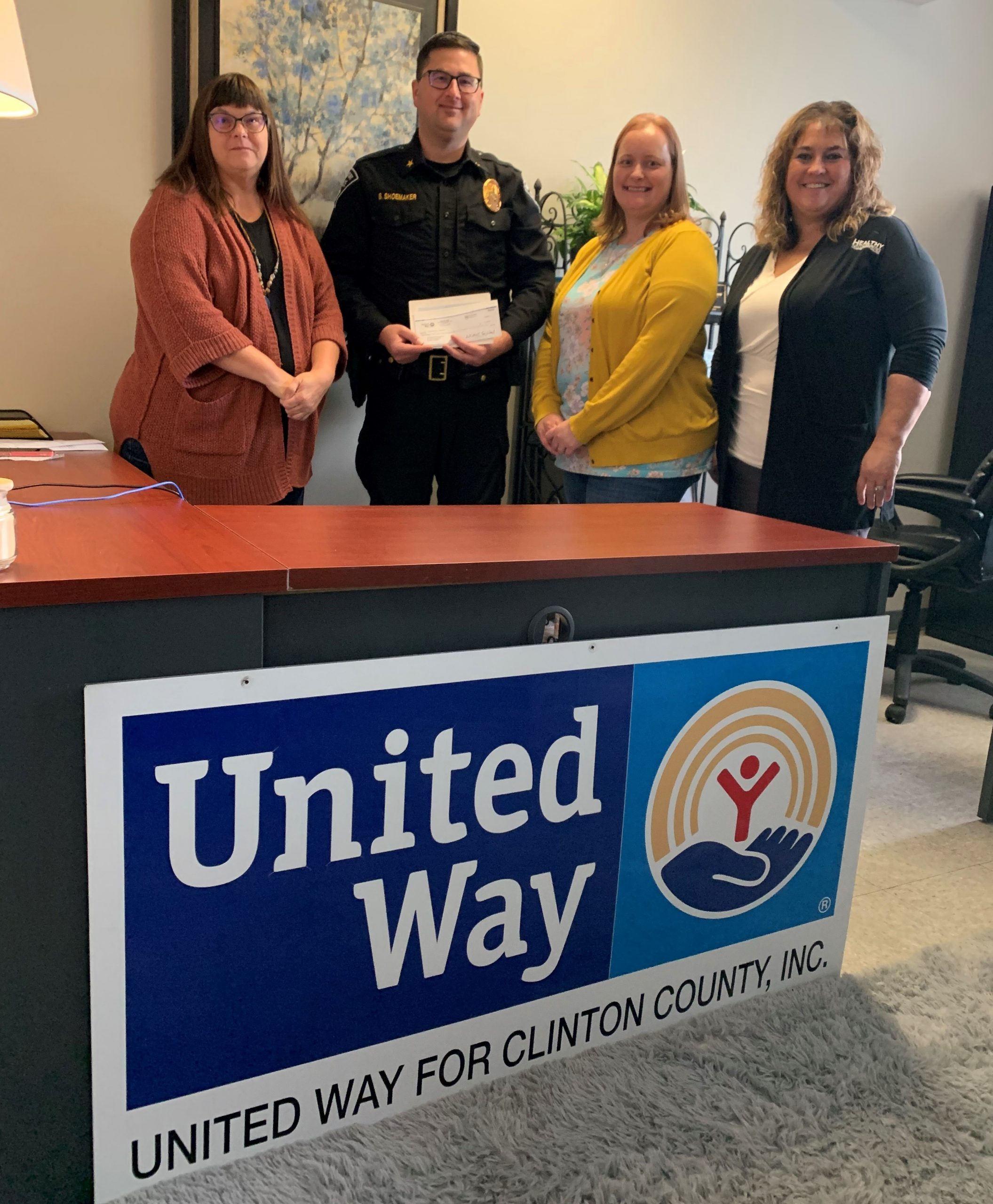 Chief of Police Scott Shoemaker applied for the United Way's Mental Health grant after some incidents that took place during the summer. Chief Shoemaker shared that after a debrief meeting the FPD identified an area of improvement was needed for frontline staff to be trained in CISM. According to the FPD, this training will "help in creating a culture of crisis incident management that lessens the impact of the critical incident, normalizes instinctive reactions, encourages the recovery process, restores the adaptive functioning skills of the person, and determines the need for further supportive services or therapy." By training frontline staff and support persons, the group hopes to ensure a "lasting, meaningful change" for those in mental health crises in our community.
Chief Shoemaker is putting together a team comprised of community partners to serve on the local CISM Team. Center Township, Healthy Communities and United Way will serve on the team as well. Training starts in December.
"When we had the shooting out at NHK, there were several people who came out that were part of the CISM team here in Central Indiana," Chief Shoemaker said. "When we looked at that – it is part of the mental health pie. We have trained on de-escalation and other responses, but this part of it is to train our officers and partners in managing the critical incident – the aftermath. This group will be able to provide peer support and debriefings at other locations. Whatever may occur, this group could respond in the days after an incident to help people overcome the critical incident.
"We just want to make sure that we take care of and help the people," Shoemaker continued. "We are not going to be counselors or therapists, but we will be an avenue of support and help individuals who need further help get to a licensed therapist."
Article modified from the Frankfort Times.  See full article below.
https://www.ftimes.com/news/fpd-awarded-grant-by-united-way/article_9035f543-3c8b-5551-893f-ec526b8c3317.html#tncms-source=login