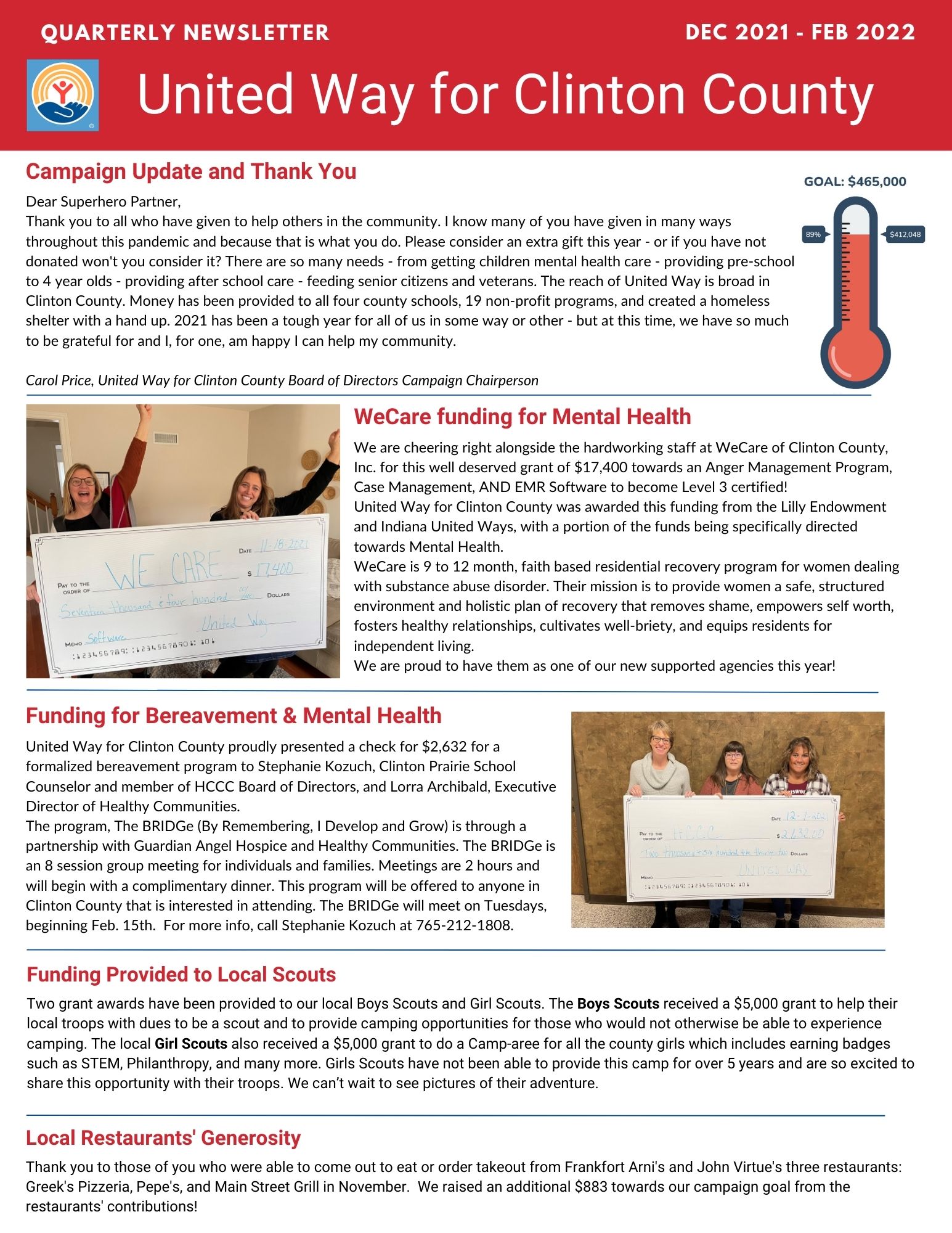 Click below to read our full Winter 22 quarterly newsletter: Jan 22 Quarterly Newsletter
We are holding our annual meeting on Tuesday, April 5th from 4:00 p.m. – 5:30 p.m. at Faith Family, 508 W. Green Street, Frankfort, IN. Light refreshments will be provided. If you are interested in attending, please RSVP no later than March 29, 2022, by phone...
DOWNLOAD 2022 GRANT APPLICATION HERE United Way for Clinton County's grant cycle for Not-For-Profits in Clinton County begins Monday, March 7th. All applications must be submitted to United Way no later than Tuesday, March 29, 2022. Applications received after...